I recently got the helping hands soldering iron to assist me when soldering circuit boards. Overall I am pretty impressed with what I got for so cheap. It feels sturdy, the light and magnifying glass makes it easy to see what I am doing, and the alligator clips help hold the board in position fairly well. The soldering iron holder would not work with mine, if I were to set my solder down it in it, it would burn the base of the helping hands lamp. This is alright for me because my soldering came with a similar wire stand that also has a sponge for cleaning the tip.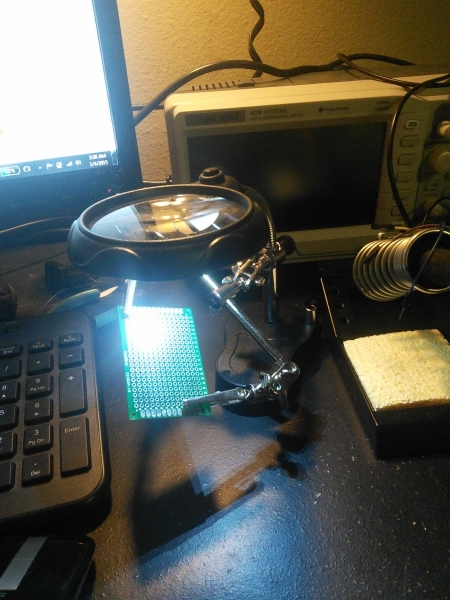 The arms do move a little too easily, this can be adjusted to some extent by tightening the screws, however not to the extent that I would like. It does a reasonable job holding things in place if you don't use too much pressure. This is perfect for holding things in a weird position so you can free up your hand to hold a component in place. For how cheap it is, I recommend it you will get your moneys worth out of it pretty quickly.
Do note that this product is very small 
It takes 3 AAA batteries and will run the LEDs for 10 hours according to the manufacturer. 
When it comes some very minor assembly is required. It can be a little tricky to hold the bracket in place while tightening the screws so you may want to ask a friend for help, but it is possible to do on your own.
 There are a variety of these types of products available, I imagine they all work just as well.